Matillion provide world class support to our Free Trial, Hourly and Annual Customers including monitored forums, detailed documentation and component guides, quick start guides, FAQs, and instructional videos. Free Trial and Annual customers may also get in touch via e-mail and phone.
Support Center Portal
Visit the Matillion ETL for Snowflake Support Center for comprehensive documentation, articles, set-up guides and forums. The Support Center portal covers everything from getting started to advanced configuration, component tutorials and new release notes.
Users can ask questions and collaborate with other users within the forum, which is also monitored by Matillion's support team.
YouTube Tutorial Series
On the Matillion YouTube channel you can find tutorial videos, including setup guides, step-by-step job walk-throughs, webinars, customer testimonials, component tutorials, new release announcements and more. New videos are published at least weekly.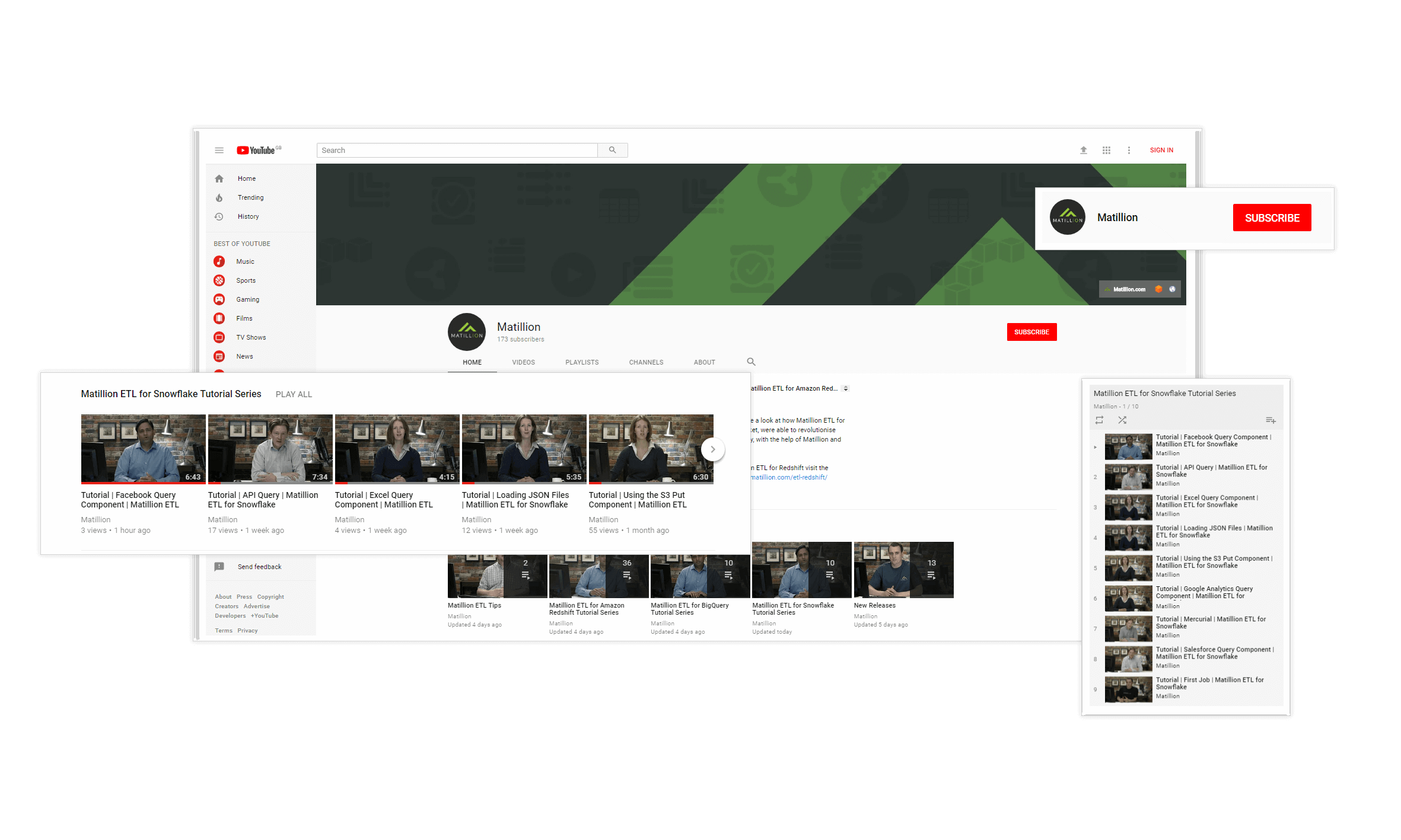 Visit the Matillion YouTube channel to find out more.
Consulting
If you'd like help getting started with set-up, best practices, training or building out your first use cases, Matillion provides a range of consulting options to suit your needs.  Our consulting team can deliver:
Installation and set-up
Best practice definition and documentation
Developer and admin training
Design, performance tuning and troubleshooting
Health checks
Design and build services
API connector profile design
Get in touch with our sales team or arrange a demo to find out more about our consulting options.
Got a question? Need support? Visit our Support Center or contact us directly and we'll do our best to help!