Founded 2011, Matillion has its headquarters close to Manchester, in the north of England. Manchester: home of the world's greatest football teams (that's what we call soccer, here), three top universities, and—as we know you know—is where the world's first stored program electronic digital computer successfully ran its first program in June 1948.
We build two product lines.
---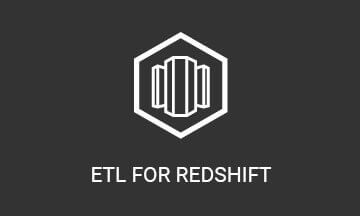 Matillion ETL for Redshift, the disruptive, fast growing ETL/ELT tool, delivering structured and semi-structured data integration in the Cloud. It's an enterprise ready data integration platform, yet 100x faster, easier to use, simpler to deploy and significantly cheaper than traditional ETL technology. Delivered via the AWS Marketplace, the product has a rapidly growing portfolio of Fortune 500 and "born-on-the-cloud" tech customers.
---
Matillion BI, powered by Matillion ETL, is a SaaS offering delivering easy-to-use but powerful business intelligence and self-service reporting, as-a-service, for customers who need improved analytics but lack the time or resource to implement it themselves.  Matillion BI has a portfolio of mostly mid-sized enterprise customers across UK, United States and EMEA.
---
Matillion is one of fewer than 20 Amazon AWS Big Data Competency holders worldwide. Matillion ETL for Redshift is available in all regions on the AWS Marketplace, and Matillion is of course an AWS Advanced Technology Partner. Matillion BI is listed in the Forrester Business Intelligence Buyers Guide and the Forrester Wave Report.
Big Data – Simplified
Companies now use data more expansively than at any other point in history. It has never been easier and less expensive to collect, store, analyse and share data.
The de jour technologies for big data analysis – Hadoop for instance – are great, but can be complicated and are focussed on unstructured data.
We know that many (most perhaps) big data workloads are actually structured. Rows and columns, transactions, that sort of thing. Here, you can use high performance databases, on scalable cloud platforms, to transform data into business insight. And with the right tools, this is quicker, simpler and cheaper. Big data, simplified.
Our mission is to become the de-facto choice for structured data integration in the Cloud, creating easy to use, easy to deploy, easy to buy software which is powerful, scalable and built for the cloud and which unlocks the power of cloud-based MPP databases as Big Data analytics platforms